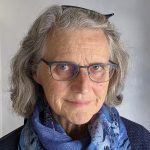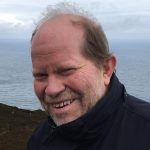 Welcome to the brand-new Journal of Dementia Care (JDC). These pages may look substantially the same as ever, but behind the scenes there has been an important change. Successfully launched by Hawker Publications almost thirty years ago, JDC has become the leading publication and events team for professionals working within the dementia sector. JDC has now been bought by a not-for-profit Community Benefit Society, Dementia Publishing, of which we are directors. As the new owners we are committed to providing you with all that is so loved and valued at JDC, plus a lot more: the journal itself of course, now in an electronic format (still ably edited by Mark Ivory), a much more extensive website, www.journalofdementiacare.co.uk, and dementia-focused newsletters and events including the UK's largest annual event in our dementia care world, UK Dementia Congress.
A charitable Community Benefit Society is a relatively new model, whose purpose is to support a 'community of interest', funded by social investment (and in the case of a publication, subscriptions too). This makes it highly appropriate for JDC and the UK Dementia Congress: we are a community, built up over many years, bringing together practitioners, researchers, family carers and people with dementia themselves – everyone who cares passionately about dementia care and the vital importance of supporting all who work in the field. This support is needed now more than ever, in the current climate of intense pressure on services and staff.
We hope that our friends old and new will join us in supporting this venture, so that our work can continue with the journal and we can resume, as we hope, the important meeting of minds, refreshment and renewal that was the UK Dementia Congress. We are delighted that all members of our JDC Editorial Advisory Board and UKDC Planning Committee will continue to advise and guide us on the journey ahead. We also very much welcome your thoughts and ideas – through the opportunities for comment and discussion that will soon be available on our website, or meanwhile by email: sue@dementiapublishing.community.
To find out more about social investment (which includes a subscription) see here, or you can make a donation. You can subscribe here.
Sue Benson, Barbara Stephens and Richard Hawkins, Directors, Dementia Publishing Community Benefit Society (pictured left to right above)