In Dementia Diaries, people living with dementia from groups in the DEEP network use a voicemail service to record their thoughts and experiences… wherever and whenever they feel like doing so.  
 But, at the end of the summer, the technology behind Dementia Diaries finally gave up the ghost. This has meant that we are currently rebuilding the website, and have been unable to upload any new diaries for some months.  
However, it does mean that since we are rebuilding from scratch, we can Build Back Better, which is a phrase I've heard somewhere before, but no matter. 
So, as a way of marking the demise of a website which has brought so many voices into the public sphere, here's a small selection of just some of the diaries from 2021 which have touched our hearts. 
Since the website rebuild is ongoing, we have provided links directly to the source files on Soundcloud. 
In this first diary, Julie considers the fourth anniversary of her diagnosis. 
"Our diagnosis can be viewed as devastating, but a more positive way forward is to see it as post-traumatic growth" 
Listen here
It's sometimes easy to forget how much more present the voices of people with dementia are in 2022 compared to even a few years ago. This is due in great part to the support and encouragement that people with dementia have been able to give each other.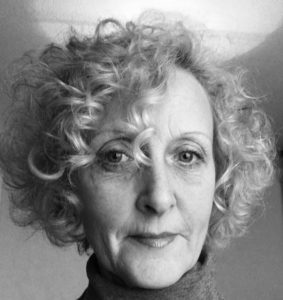 Here's what Gail has to say, as she considers the difference meeting other people with dementia has made to her life:
Listen here
2021 saw the release of the film "The Father", starring Anthony Hopkins. Many diarists recorded reviews, and as one might imagine, there were mixed opinions.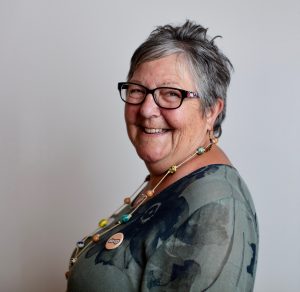 Here's Dory, and her moving diary recorded immediately after seeing the film: 
"My daughter cried all the way through it because she said she could see little bits of me that she has noticed, in him, and when she came out she said 'you'll never forget me will you Mum?'. And I said "well, I may do, I may not. But if I do I'll never forget you are in my heart and that I love you."
Listen here
As we approach the launch of the new Dementia Diaries website, we'll be looking to expand the number range of diarists, to make sure that more and more people with dementia can bring their voices and experiences into the public domain…. 
…..and to show that while dementia might be life-changing, it need not be life-ending.  
…and to illustrate that, we'll finish with Frances. Frances is a wonderful diarist, and also an inspirational teacher. All year she has been running online art groups for others with dementia. Many have learned new skills, and have been delighted and amazed that they are able to do something many of them never thought they could do. She runs the classes with enormous warmth and good humour, and it's her humour which is so evident in this diary: 
Steve Milton is a director of Innovations in Dementia