"Will the PM Boris Johnson's promise of more money for social care fix the crisis in dementia care?" 
The prime minister's commitment of a £36 billion increase in funding for health and social care over the next three years is clearly to be welcomed. But for people living with dementia and their carers, there may be some uncertainties still once the detail is examined.
These include the complications of a 1.5% rise in National Insurance (NI) (the health and social care levy) that will impact on people in low paid jobs and so affect sizeable elements of dementia care – people working in home care and care homes being prime examples – and their employers.
There may also be some worries whether it will be feasible to move health service funding to social care in the coming years. Ideas on how to do this and to make sure it happens will be much needed. Dementia campaigning groups will have to build consensus about ways to do this that do not set health and social care interest groups at each other's throats. Much work therefore for England's newly emerging Integrated Care Systems.
Other work will be needed in dementia care to explain the proposed changes to the social care means test in England. There is a real risk of "great expectations" – for example that care will be free and that charging will cease. Misinformation can circulate like wildfire, as we have seen in Covid-19 times.
All dementia care practitioners will need to know the basics and the whereabouts of reliable information and advice. And not, as we have observed happens on many occasions, send people on an information merry go round with the frustrations that this brings.
Jill Manthorpe is professor of social work at King's College London
Bringing more money into the health and care system is crucial, and therefore there is clearly a need to recognise the importance of the government's reform proposals. However, the balance of how the money raised from the government's newly announced health and social care levy on NI is apportioned feels completely out of line with what is needed on the ground.
Social care has been crying out for significant additional funding now, yet the initial allocation of £5.4 billion over three years falls well short of documented need. Far removed, for example, from the additional £7bn annual funding requirements determined by the Health and Care Select Committee. We believe the government needs to redress that balance urgently.
The government has committed to publishing white papers on social care and integration, and it is imperative that these live up to the promise of co-production. Bringing the views of those who receive care and support, providers and commissioners will be vital in making the reform meaningful.
It should not be forgotten, however, that the announcements do nothing to address the immediate crisis impacting on social care, especially the enormous workforce challenges facing the sector. NCF members are reporting high levels of vacancies, permanent staff exits at previously unseen levels, with most leaving to join health services, retail and hospitality.
The current situation facing the social care workforce is like nothing seen before. The workforce has gone from zero to hero and back again while only doing their job. They have been clapped and cheered, worked 24/7 throughout the pandemic, and have experienced very high levels of stress and burnout. Celebrating a reform agenda focussed on the future without addressing the problems of today spells trouble for the winter ahead.
Vic Rayner is CEO of the National Care Forum (NCF)
The promise of more money for social care will not bring us any closer to fixing the generational crisis that is engulfing the sector. While reducing the cost of care for older people is vital, they represent only part of the community that social care serves.
What the government has done is focus on the recognisable, understood and politically positive aspects of the social care crisis, and failed to recognise the millions of family carers, disabled people and social care workers who have been left behind. This solution doesn't "fix social care" but instead tidies the tip of the iceberg.
We are facing a systemic crisis. The sector loses 34% of its workforce every year. Frontline care workers are frequently paid £7,000 less than their counterparts in other public funded sectors. Half a million people have left employment in the past two years to become family carers. Hundreds of thousands of people miss out on vital support every year.
Money is not going to solve this crisis alone. Put simply, the social care sector needs bold leadership and vision from government, and we implore the prime minister to deliver further progressive reform. The government needs to urgently work with the sector and people who access social care to truly build back better. This means fair pay, fair access, fair funding, and a genuine focus on driving innovation and quality, to ensure that every person can lead a good life.
Mark Adams is CEO of Community Integrated Care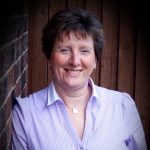 In 1999 I gave evidence to the Royal Commission on Long Term Care, and nothing has changed. Regardless of the funding issues, arguments will soon begin about what is personal care and what are "hotel costs" since only the former will count towards the "cap", the maximum amount an individual will be liable to pay for care.
The more obvious the physical dependence the more likely care will be funded, and the risk is that where care supports independence, or responsive behaviour is reduced through the totality of care and support, funding will be reduced. That is what happened in Australia.
Will high quality nutrition, physical, sensory and psychological engagement and good infection prevention and control be considered hotel costs not part of the social care package? Will the need for education, leadership and supervision be part of the unit costs local authorities use to fund the whole package, or will it continue to be just the bare bones, ie, the hourly rate of a care worker "plus a bit".
Those in positions of influence must start now, arguing that the care of a person with dementia requires the skills of a variety of social care professionals. Perhaps changing a few names to make the point might help. No more chefs, kitchen staff, activity organisers, domestics or housekeepers. What we actually have are nutrition interventionists, psychosocial therapists and infection, prevention and control practitioners.
NHS Continuing Care funding is a clear demonstration of how public funding is covertly rationed and people with dementia are marginalised. I fear it will not be any different with social care funding.
Lynne Phair is an independent consultant nurse and professional advisor for Milford Care
The government faces multiple challenges with the provision of social care and health. Both the care sector and the NHS have needed urgent reform for a very long time. Years of under-investment combined with rising expectations and demand, and ever-more complex needs have compounded the situation … then came the coronavirus pandemic.
More money for adult social care might have a chance of fixing the crisis in social care but it is hard to see how these proposals, based on what we know at the moment, will make any meaningful difference at all for most people. The rhetoric is of "fixing social care" although, initially at least, the money raised is primarily about dealing with the massive backlog of people waiting for NHS treatment.
This is another missed opportunity to align care and health or to recognise the interconnectedness between services, especially in the support needs for people with dementia. It does nothing to alleviate the workforce challenges of the care sector. It does nothing to stimulate innovation and change. There appears to be no real understanding of the needs of family carers. Headlines about no one needing to sell their house to pay for care are merely a distraction.
Once again, the government has chosen to ignore the lived experience of people with dementia and their families. While debates among professionals – and across the care and health divide – will ensue about allocating resources, it's hard to see an alternative to the continuing rationing of services. There will be a reckoning for the hollow promises of these ill-considered proposals.
Des Kelly is chair of the Centre for Policy on Ageing and trustee of the Relatives and Residents Association