Complexities and challenges of younger onset and rarer dementias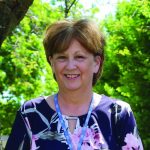 Fiona Chaâbane is Consultant Admiral Nurse at University Hospital Southampton, specialising in young onset dementia and Huntington's disease.
The incidence of younger onset dementia (atypical or rare dementia in people under 65) is estimated to be between 5% and 9% of the total number of people diagnosed with dementia in the UK. Inevitably, the figures are inexact since diagnosing dementia in a younger person can be a complex process with symptoms often attributed to other conditions in the early stages.
Huntington's disease, an inherited motor disorder that typically develops in middle age and results in physical and cognitive decline and dementia, is less prevalent than Alzheimer's disease, statistically the most likely dementia diagnosis at any age. There are thought to be around 6,000 adults in the UK with Huntington's disease but many thousands more who will develop the disease. The true number of affected people is therefore difficult to determine.
Dementia services are largely commissioned to address the needs of older people, those most likely to experience dementia. However, younger people can present with different symptoms that may require a wider range of investigations in order to reach a diagnosis. They may also have very different needs to consider; for example, they are more likely to be in employment, have caring responsibilities, financial commitments and family and community responsibilities.
Although there are clear referral pathways for a dementia diagnosis in an older person, the pathway to diagnose someone younger is not always clear. Similarly, the pathway to diagnosing Huntington's disease is defined. What is unclear in both cases is the route to managing rarer dementias long-term.
The younger the person at onset of symptoms, the more advanced these symptoms can be after a short period of time. The person can have reduced physical capabilities with cognitive and behavioural symptoms. They can also experience low mood, aggression, anxiety or psychosis, which can affect the quality, length and location of care in both dementia and Huntington's disease. Coupled with a common lack of insight into their changing needs, people with rare dementias can withdraw from services and become unreachable with no access to care.
My role as a clinical nurse specialist in younger onset dementia and Huntington's disease – and now an Admiral Nurse supported by Dementia UK – developed from identifying the need to improve the health of younger patients attending Southampton General Hospital's cognitive disorders clinics and the Huntington's disease clinic. Through home visiting and virtual contacts, I can offer patient and family-focused support in people's own homes, making care holistic, timely and easily accessible.
Managing younger onset dementia or Huntington's disease is complex and challenging. Supporting families means that they are less likely to be overwhelmed by the responsibilities of caring and the person diagnosed has help to manage symptoms and improve wellbeing.
Now, newly appointed to this role of Consultant Admiral Nurse, I can develop and share my knowledge with other Admiral Nurses who may be helping families affected by rarer dementias.